Artificial Intelligence has incredible potential to revolutionise almost every aspect of our daily lives, ranging from simple decision making to curing diseases, from making predictions to helping to solve global warming. Perhaps most importantly for METEC, it also presents a huge opportunity to support those with disabilities or special needs.
The AI Roadmap
Earlier this month, the UK Government announced a National AI Strategy – a plan to make the UK a global centre for the development, commercialisation and adoption of responsible AI. The strategy focuses on:
Resilience in the face of change through an emphasis on skills, talent and R&D Responsible use of AI in a way that is ethical, safe and trustworthy Widespread deployment of AI technologies to grow the economy
The AI Roadmap, published by the Office for Artificial Intelligence, sets out 16 recommendations for the Government to help develop the National AI Strategy. These involve doubling down on scaling Research, Development & Innovation, making Diversity & Inclusion a priority, and improving infrastructure & public trust.
We welcome the announcement of the National AI Strategy, and look forward to getting involved and playing our part.
Inclusive Artificial Intelligence to help with disabilities
Sound Recognition in Apple's iOS 13
Artificial Intelligence is starting to become more widely used to help those with disabilities. A good example is Apple's Sound Recognition feature recently added to iPhone. The phone's microphone can detect certain sounds in the environment like a siren, smoke alarm, crying or shouting, and can alert the user with a prominent notification and vibration.
This is incredibly useful for deaf people who may otherwise be unaware of these sounds, and goes to show how Artificial Intelligence can provide a real benefit to those who need it most.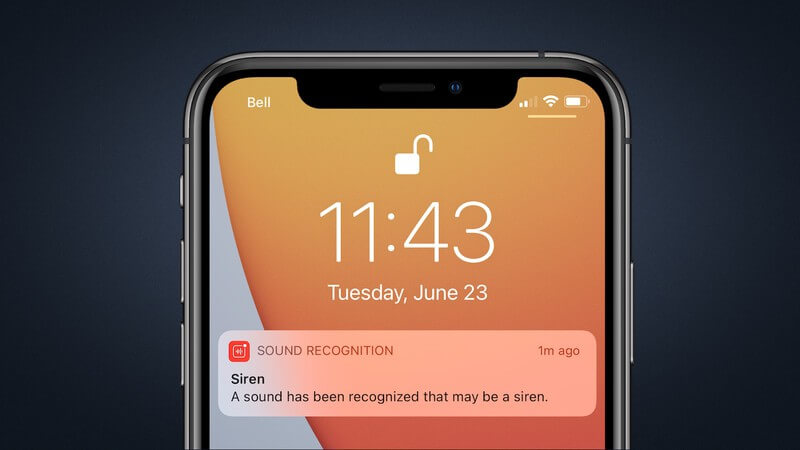 Emotion Recognition in METEC's Sensiment app
The age of AI also brings game-changing tools for people with Autistic Spectrum Disorder (ASD). Sensiment is an app entirely researched and developed by us at METEC, which uses artificial intelligence to analyse the emotion and tone of an instant message, to help users with ASD who often have trouble inferring that emotion without tone or intonation hints. This is a demonstration of how Machine Learning and Artificial Intelligence can make a real difference.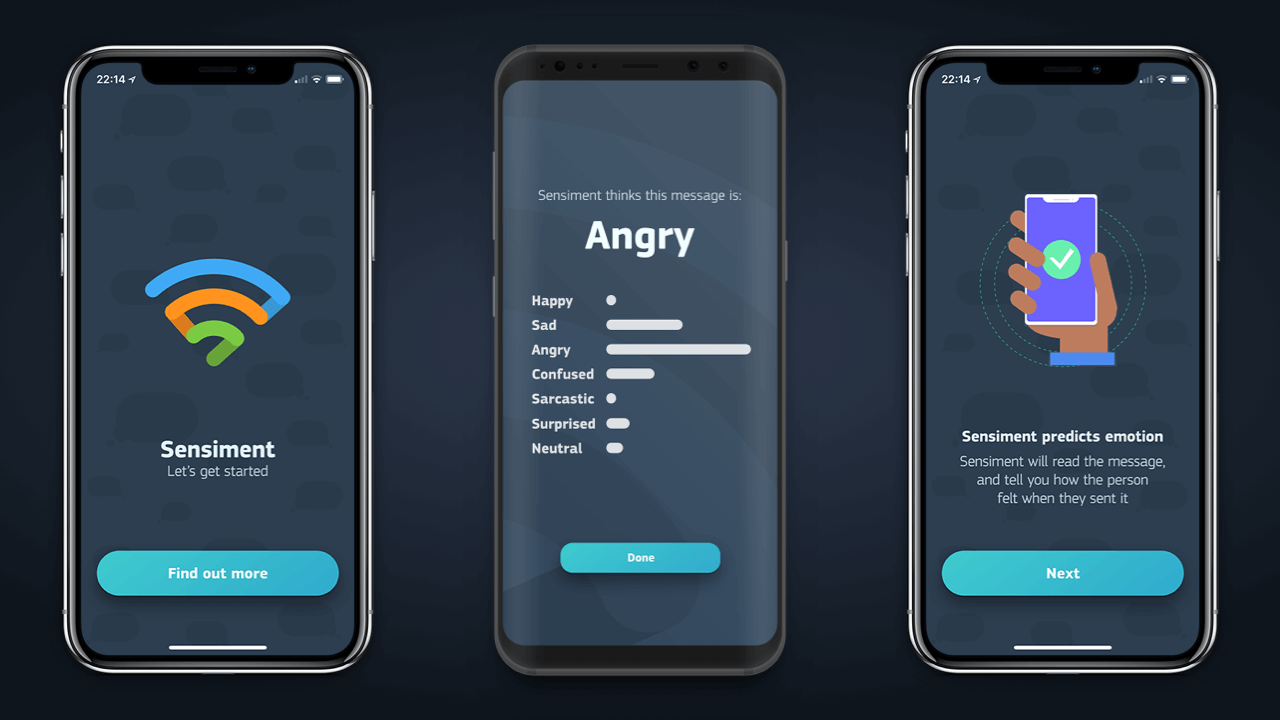 Establishing METEC UK Leadership
We want to METEC to play a part in establishing the UK as a world leader in accessible Artificial Intelligence technology, and to help ensure the availability of skills and resources. For AI to be fair and ethical, its development has to be a diverse and inclusive too.
The METEC Consortium
Deafax ( www.deafax.org)
AACT ( www.aact.org.uk )
Decibels ( www.decibels.org.uk )
Ability2Access ( www.ability2access.org.uk )
Specialkidz ( www.specialkidz.org )
Deaf Aspirations ( www.deafaspirations.org )
EASiTEC ( www.easitec.co )
Deaf Sports & Football Foundation (www.deafsportsfootballfoundation.org )
GOALS4LIFE (Global Online Assisted Learning & Support) ( www.goals4life.org.uk )
Contact Details
Ken Carter & Brandon Randle
METEC R&D Enterprises, Rooms E3 & E4 TOB1, Earley Gate, University of Reading, Whiteknights Road, Reading, Berkshire, UK RG6 7BE.
Tel: + 0044 (0)118 966 3777; +044 (0)1491 576281; ken@deafax.org; ken.carter@decibels.org.uk