Why are you interested in this project?
I have long worked as an advocate am interested in this project for a number of reasons. I believe that there is merit in highlighting how technologies can be of benefit to artists and indeed all disabled people and to increase awareness and access to networks to disseminate the available knowledge. The remit of Decibels seems to strongly promote that case. I also feel strongly that technologies has in recent years become a byword for solutions in respect of disability and access, and this is a dangerous and misleading premise.
There is much PR and marketing about the improved accessibility of technology, yet this has not been my own experience or that of people I know with similar issues and needs. It seems that even the largest trans-national companies (e.g. Apple and Google) are guilty of putting [their idea of] style ahead of access needs despite the evidence and the enormous resources available to them. I feel that a broad discussion, which highlights the good and the bad aspects of technology as well as the differences among users, can only be a useful thing and may help to encourage more inclusive research in the future.
Three examples of past work
Toll (2013)
Bell-bronze 1220 x 550 x 25 mm
Installation view at Camden Arts Centre
An interactive sound sculpture at the garden of Camden Arts Centre. The form is based on a leaf taken from the ash tree and has the raised letter text which reads; Elm, Thrush, Butterfly, Bee, Starling, Sparrow, Ash. These are species of flora and fauna common when the artist was a child but are now at risk.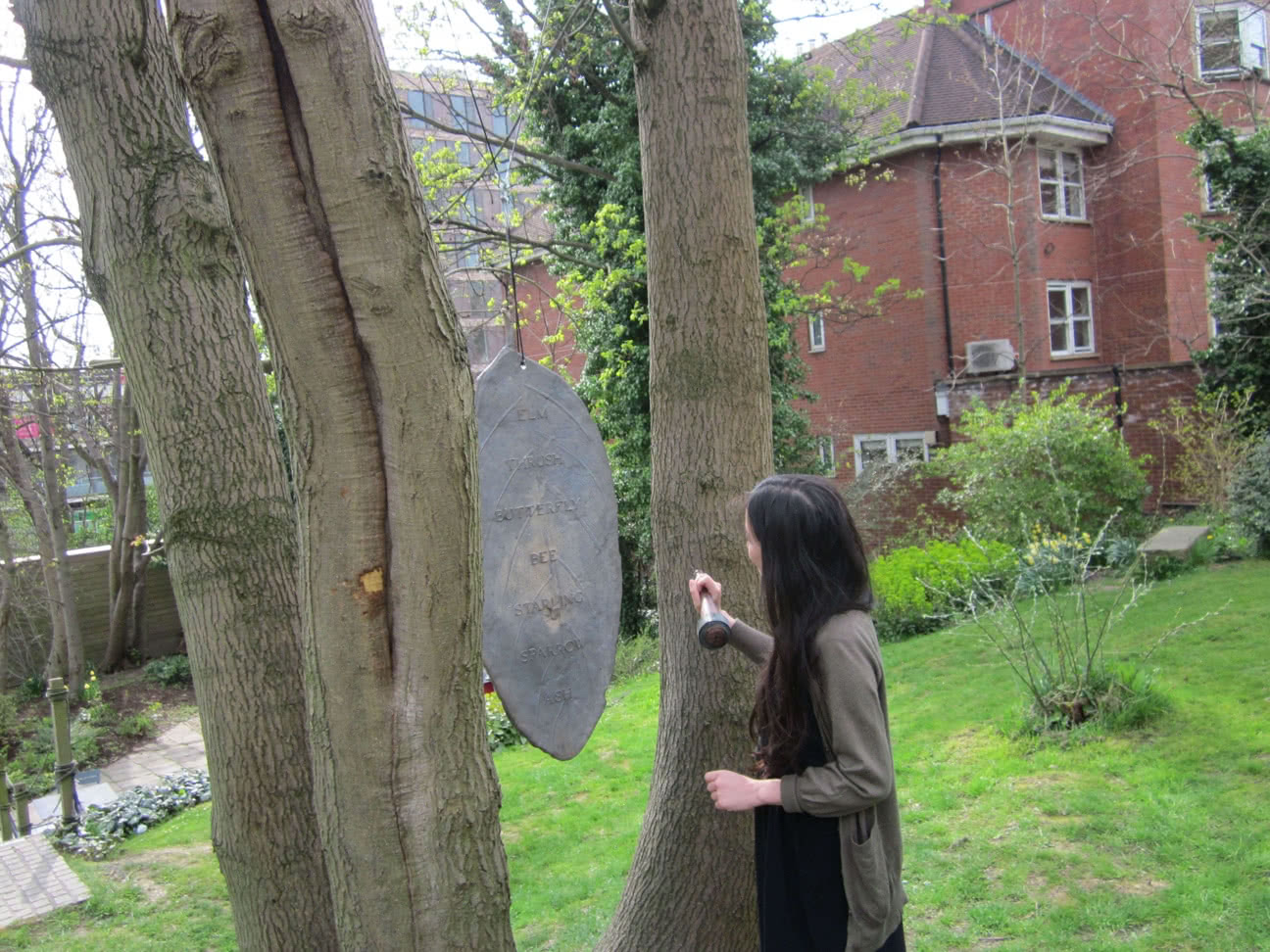 Some Cuts Resonate (2011)
Bell Bronze, 122 x 122.
Installation View – Millbank, London.
Winner of Cass Scupture Prize 2011.
This interactive work (which can spin on a swivel) is a comment on the cuts to arts and arts education.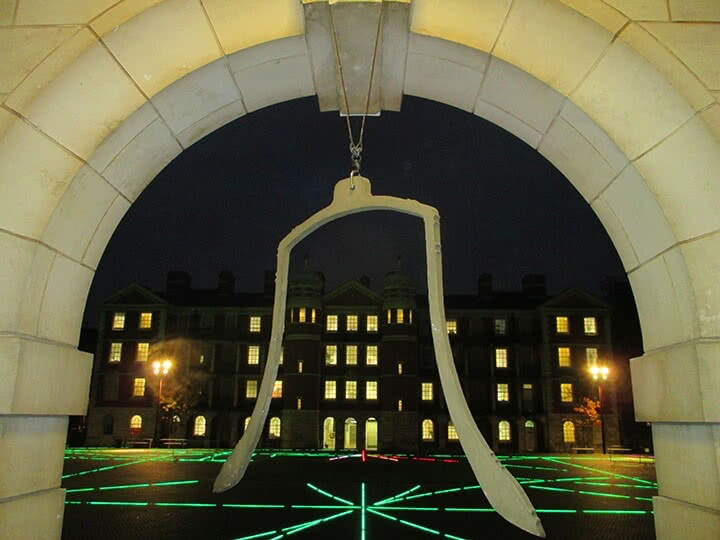 The Sound of Their Deaths in Australia (2014)
Bell- bronze 450 x 450 x 380 mm
Installation view, Henry Moore Plinth Millbank.
The site at Millbank was once a prison from where prisoners were deported to Australia and this interactive work was an homage to their memory.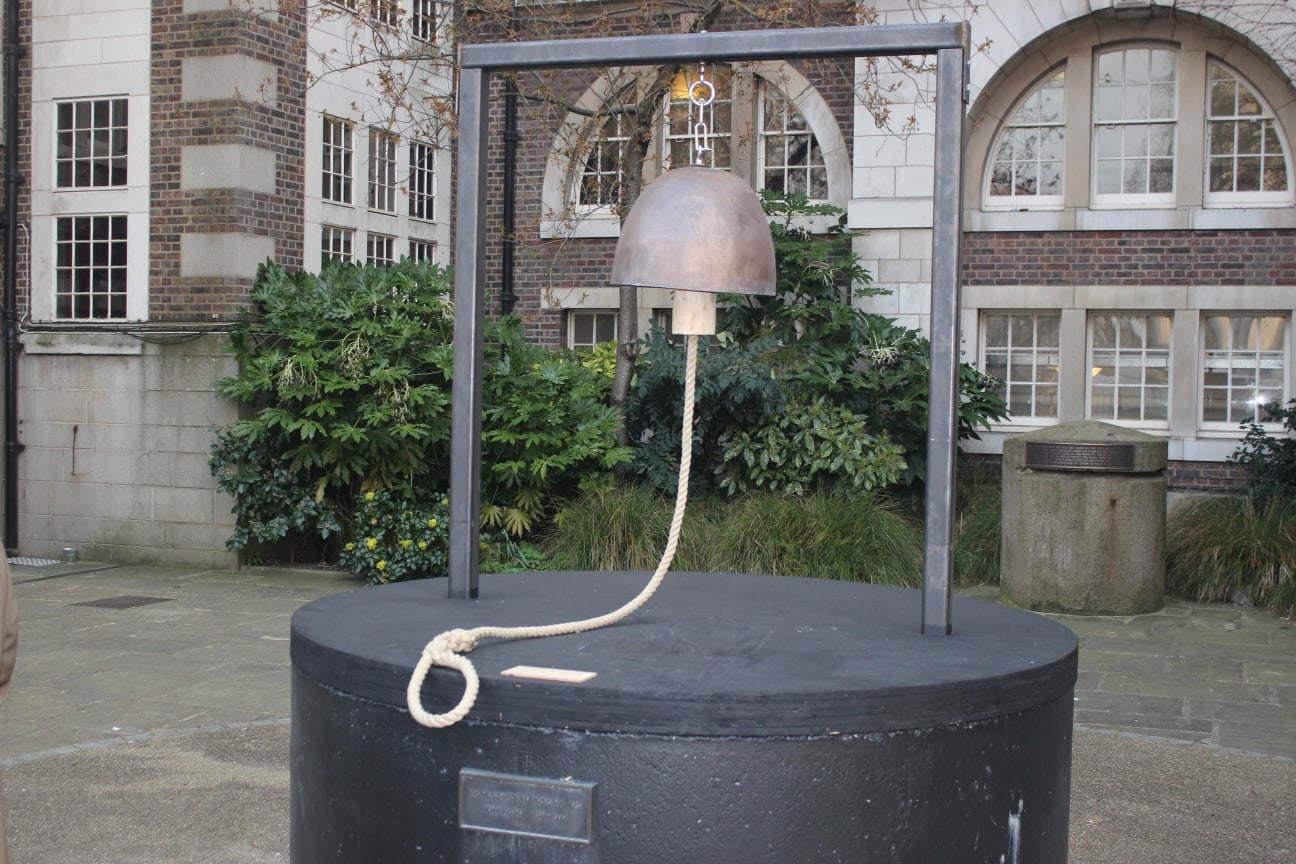 How do you use technology in your work?
Awaiting responses
Website