Why are you interested in this project?
I think this project is very exciting, bringing together as it does mid-career and emerging disabled artists to share experiences with Decibels.
Three examples of past work
Housebound
© ju90.2010/14. Digital print on perspex. 1m x 67cm.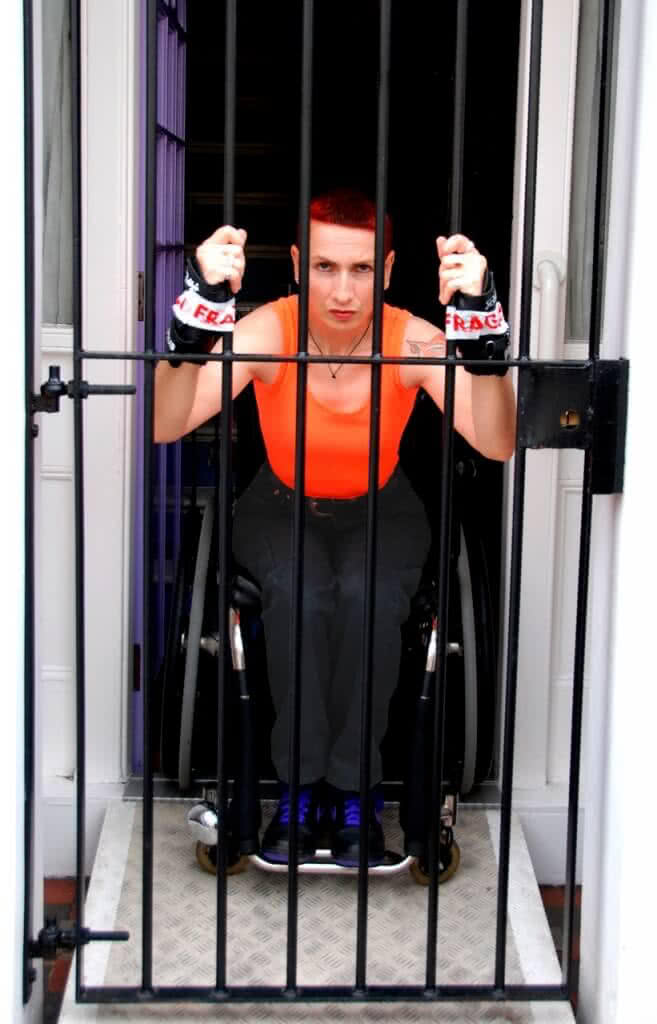 The Memory Jar Collection
The Memory Jar Collection Photo: © Julie Newman 2011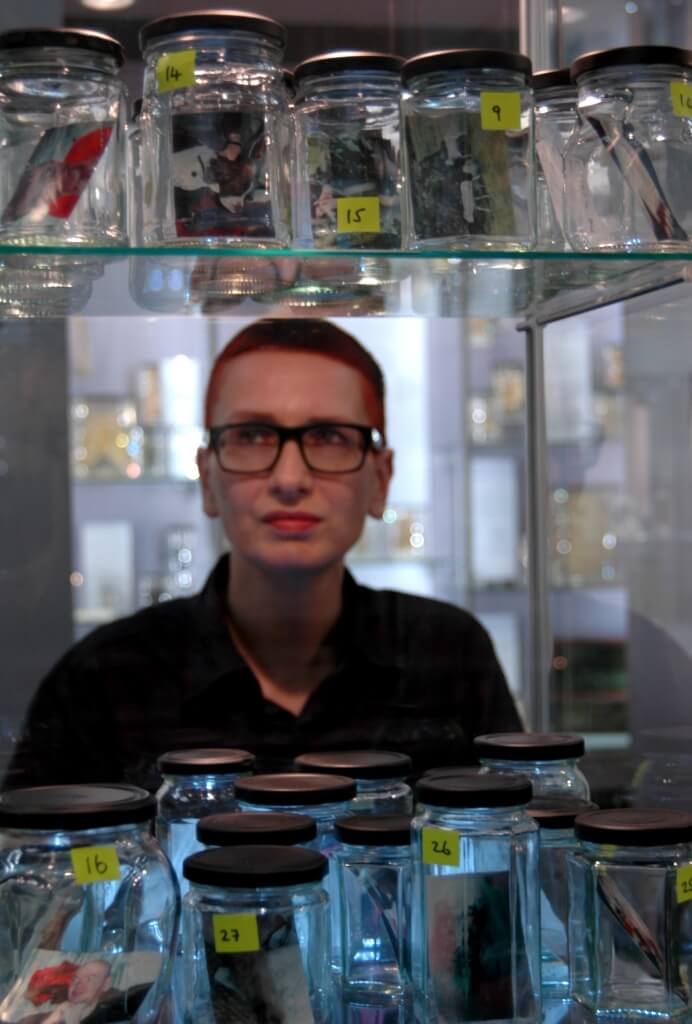 ---
The Recycled Band
See http://www.together2012.org.uk/the-recycled-band/ for more.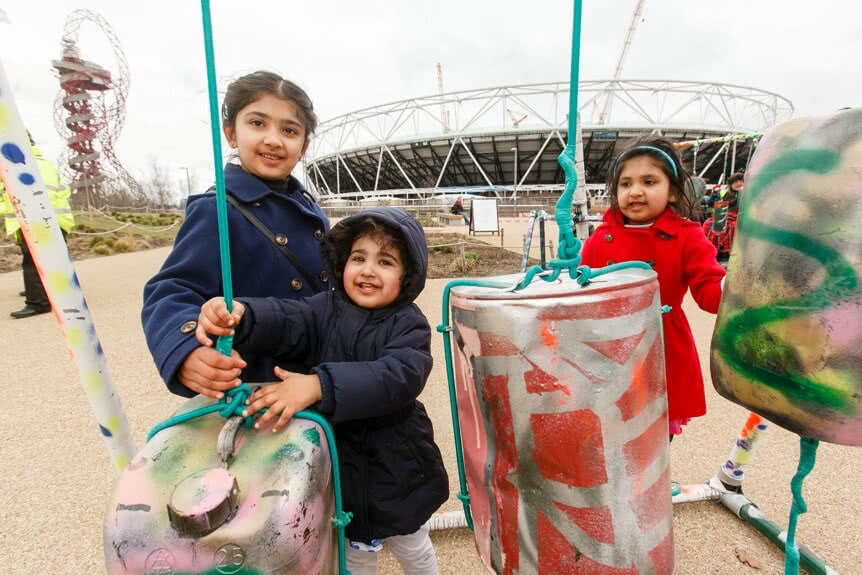 The Recycled Band was produced by Together! 2012 CIC with the McGrath Makers, creating 12 giant percussion instruments from recycled construction materials and found objects, and installing these into Queen Elizabeth Olympic Park for the February 2015 half-term.
Defining the Ineffable (2012)
Ju performing in David Bower's film 'Defining the Ineffable'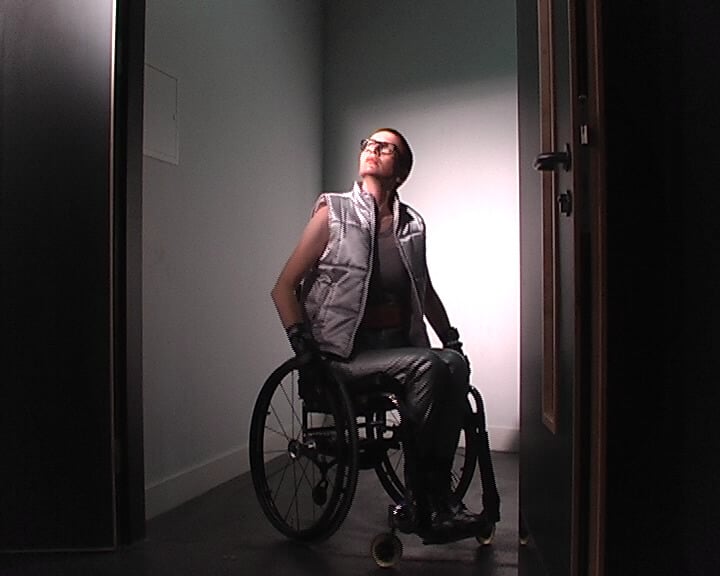 ---
More information about The Memory Jar Collection
The Memory Jar Collection was created for the Royal College of Surgeons' Hunterian Museum, in response to its 'Crystal Gallery' composed of anonymous human and animal remains displayed in glass specimen jars. John Hunter's historic collection was groundbreaking in assisting with the development of surgery, but the bodies' owners were largely unconsenting and invisible.
The Memory Jar Collection was installed into the centre of the Crystal Gallery from September 2011 to January 2012, while my national touring exhibition Abnormal was being shown in the adjoining space. Abnormal resulted from a residency at the National Institute of Medical Research (NIMR), and was funded by the Wellcome Trust. I wanted to explore how society uses science to construct what are generally very unscientific ideas about what 'normality' consists of, and developed a Scientific Model of Disability which is connected but distinct from the Medical Model. See www.scientificmodelofdisability.co.uk for text and images.
To create the Memory Jar Collection I collected photographs of the animals and humans who I encountered in the run-up to the Hunterian exhibition, focussing on one part of their body (clothed or unclothed), and combined these images with similar photographs from my past. I collected the glass jars that I used in domestic life, along with friends', and put these through the dishwasher twice to achieve sterility, before spraying their lids a uniform black with stove paint. All of the photographs were digitised, and I printed them with a Polaroid 'Pogo' printer. This produces cigarette card-size prints using Polaroid technology, and had originally been purchased for the open workshop that I ran at each venue, using camera phones to explore self-portraiture and identity. The final 90 photographs were displayed in individual sealed jars in three Ikea glass cabinets, with hand-written numbered labels. Visitors could touch the jars if they wished.
Technology was at the heart of this project, since the web-based 'catalogue' for the photographs was displayed on a computer terminal next to the work. Visitors could access the catalogue and use the number to view the image digitally, and read a short but personal story about the individual concerned. The Memory Jar Collection was later shown in 2013 at the DOX Centre for Contemporary Art in Prague within their Disabled by Normality exhibition. The whole project is available at http://www.ju90.co.uk/nimr/gallery.htm
Website